Friends of Woady Yaloak Equestrian Association Horse Trials - 27-28 May
This weekend, the Friends of Woady Yaloak Equestrian Association Horse Trials is being held at Woady Yaloak Equestrian Centre! And One Stop Horse Shop has sponsored the EvA 80 - Section A class!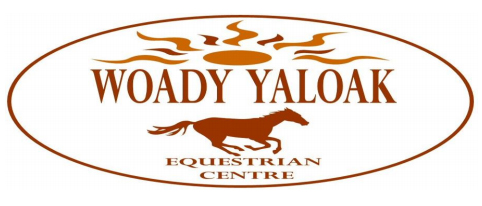 This event draws some great eventing riders from far and wide, with action packed competition for spectators to enjoy.
This year we are excited to be able to offer competitors at Woady a convenient location for all their horse related requirements, over the course of the weekend. With premium grass hay, chaff, grain and a great range of popular pre-mixed feeds, plus plenty of handy saddlery and clothing items right here in Smythesdale - there is no need to go anywhere else (nor panic if you've forgotten anything!).
For those not local to the area - we are just two minutes up the road from the equestrian centre, right on the main street of Smythesdale (look for the big grey shed!).
We will be open until 6pm Friday evening, 9am to 4pm Saturday, and 10am to 4pm Sunday.
And we wish all competitors (and the organisers!) the best of luck (and lots of fun!) this weekend!