Introducing...the soon to be famous...Trigger!!!
Sarah has practically been giddy with excitement the last couple of weeks, with the arrival of her new horse Trigger!
Trigger is a 4 year old Thoroughbred gelding, off the track, purchased from the wonderful Shory Park Horses near Torquay. Shory Park is headed up by Nikki Cook, and supported by an amazing team of riders. They are well known for doing a superb job of retraining thoroughbreds off the track, and producing quality, correctly started horses suitable for a wide range of riders and pursuits. Trigger has lovely temperament, stunning looks and movement, with plenty of exciting potential.
Sarah has high hopes for re-joining adult riding club in the future (when time permits and she finds the required transport!) and enjoying some dressage, jumping and lots of trail riding! Very excited to see what the future holds for this promising young horse.
Trigger will also be featuring heavily as the number one One Stop Horse Shop horsey supermodel, testing and displaying various products for us.
And with no further ado - here is the lovely boy (sporting his lovely new X-Calibur 1200D Combo Rug of course - more to come on that later...!):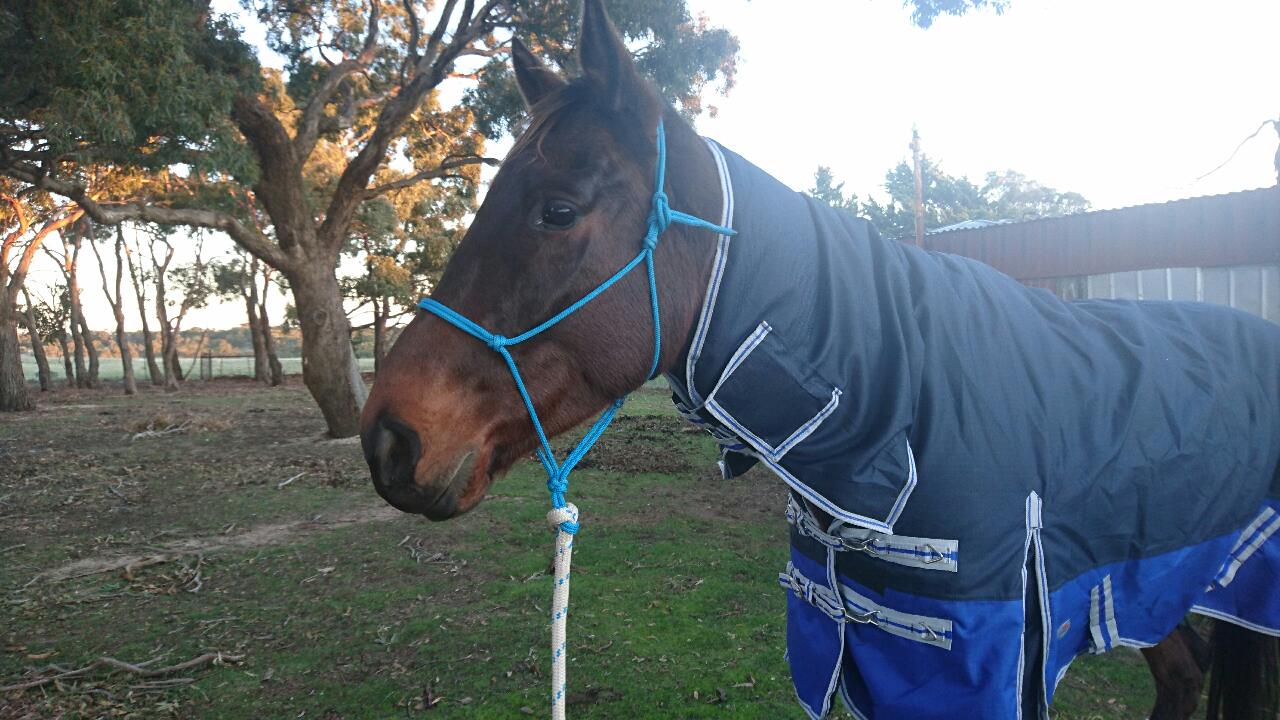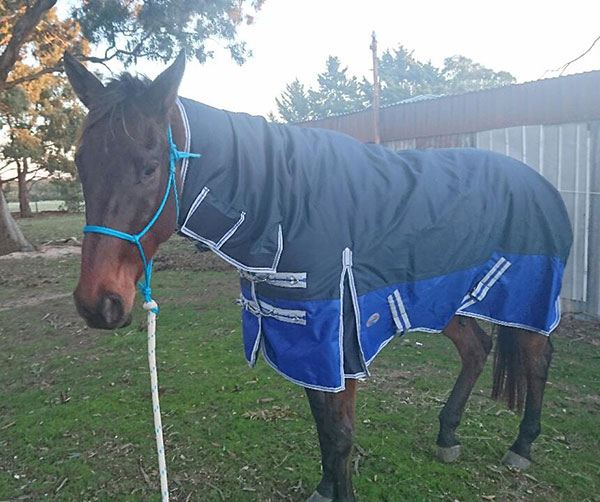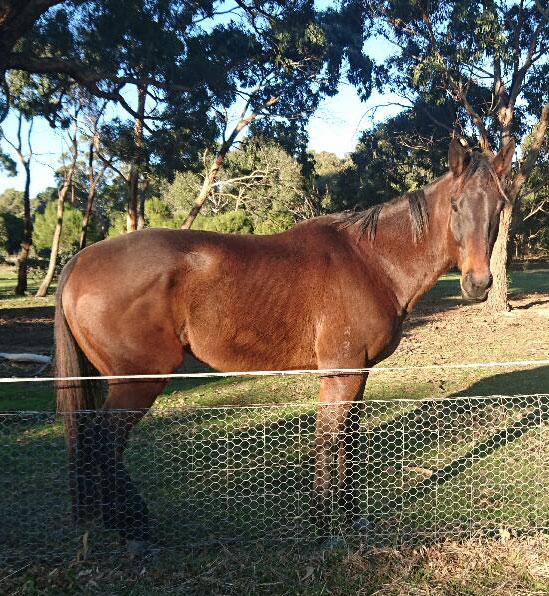 And yes, Sarah is totally, completely head over heals in love with this stunning horse, so you will need to put up with plenty of 'Trigger' tales from here on in!
If you are keen to check out other horses available for purchase from Shory Park, or to learn more about their re-training program - check out their Facebook page: http://www.facebook.com/shoryparkhorses/